"What counts in life is not the mere fact that we have lived. It is what difference we have made to the lives of others that will determine the significance of the life we lead."
At Whitewall Energy we firmly believe that we can lead with our actions to changes that improve our surroundings. We are committed to renewable energy and technology for better monitoring and energy management. Increasing access to energy through renewable sources, distributed generation and energy efficiency improve the daily lives of millions of people and allow us to be more optimistic in our fight against climate change and the world we leave to the future generations.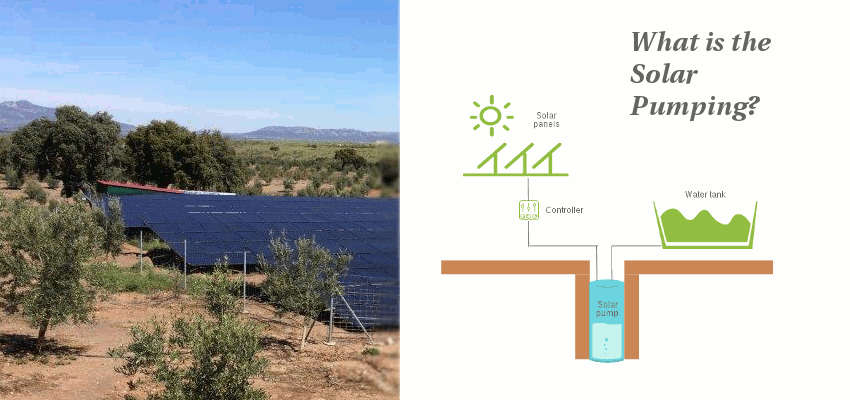 [Post] What is the Solar Pumping
In this post we explain the keys and the opportunities of the Solar Pumping (you can get a quick picture in this infographic).
[Infographic] What is the Solar Pumping
This infographic explains the keys and the opportunities of the Solar Pumping.
[Infographic] Wiring and photovoltaic systems
Wires play an important role in the safety of the installation. Proper sizing and proper choice of the types is essential.
Here is why solar energy in Nigeria failed
March 01, 2016
A study published last month in Renewable Energy, sought to find out why solar power is failing to deliver cheap energy to people in Nigeria. The researchers found that governments and agencies planning solar projects lacked awareness of how many people they wanted to reach, whether the location of planned solar parks was suitable and how the plant and the households it would benefit would be connected to the grid.
First Solar's Cells Break Efficiency Record
March 01, 2016
Driving forward in the race for highly efficient solar cells, First Solar says it has converted 22.1 percent of the energy in sunlight into electricity using experimental cells made from cadmium telluride—a technology that today represents around 5 percent of the worldwide solar power market. The company's commercial line of solar cells has reached an energy conversion efficiency of 16.4 percent.
[Curiosities] France to pave 1000km of roads with solar panels
Over the next five years, France will install some 621 miles (1,000km) of solar roadway using Colas' Wattway solar pavement.
International Women's Day

International Women's Day is a time to reflect on progress made, to call for change and to celebrate acts of courage and determination by ordinary women who have played an extraordinary role in the history of their countries and communities.The 2016 theme for International Women's Day is "Planet 50-50 by 2030: Step It Up for Gender Equality".