"If I had eight hours to chop down a tree, I'd spend six hours sharpening my ax."
Research, learn, do, fail, learn, do, and keep doing consistently, increasing our chances of succeeding to go where we really want to go. When that moment comes, we will be ready.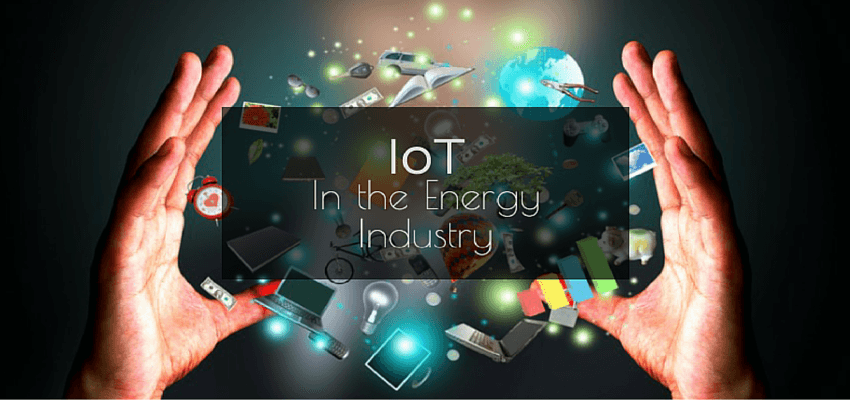 [Post] IoT in the renewable energy industry
Renewable energies are having a fast adoption on a global level, what is causing your industry is progressing quickly. Innovations in the solar sector, wind, geothermal and biomass are translating better materials, better products and better integration of the same, resulting in significant efficiency gains. This innovation has been especially pronounced in the field of solar energy, where each of its components has greatly improved its efficiency while their cost has fallen about 80% over the past five years.
[Infographic] The Internet of the Things
This infographic explains the keys and the opportunities of the Internet of the Things for the industry.
China overtakes Germany as world's leader in solar power capacity
January 21, 2016
China has overtaken Germany as the world's solar power leader, with 43 gigawatts of installed generating capacity at the end of 2015, according to data released Thursday by the China Photovoltaic Industry Association, or CPIA. China increased its photovoltaic (PV) power capacity last year by 40 percent.
US solar industry now employs more workers than oil and gas, says report
January 21, 2016
The US solar industry now employs more workers than oil and gas, a new report from the Solar Foundation claims, with most of the jobs in power panel installation. Last year, the US solar industry grew by 20% for a third year in a row, according to the foundation's National Solar Job Census 2015.
[Curiosities] Solar Boom Forecast for Saudi Arabia
Which country in the Middle East and North Africa (MENA) has the greatest and most realistic solar potential in the next five years? That was the question posed to a panel of renewable experts at the World Future Energy Summit in Abu Dhabiand the answer was resounding – Saudi Arabia.
World Cancer Day

Each year on 4 February, WHO and International Agency for Research on Cancer (IARC) supports Union for International Cancer Control (UICC) to promote ways to ease the global burden of cancer. Taking place under the tagline 'We can. I can.', World Cancer Day 2016-2018 will explore how everyone – as a collective or as individuals – can do their part to reduce the global burden of cancer.