<! -- Blog Post -->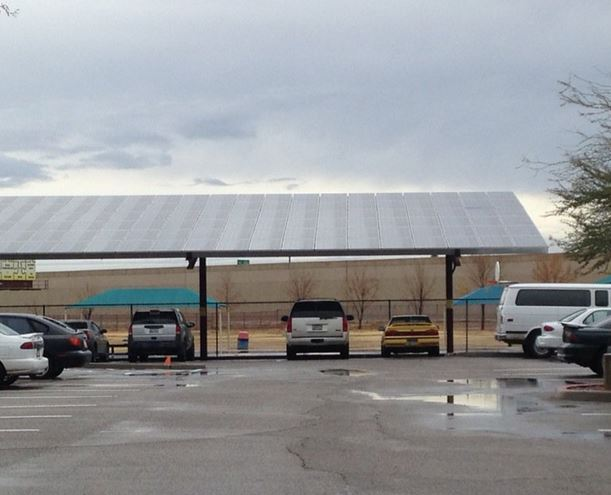 [Curiosities] Marana schools solar panels to provide lessons with shade, savings
Jan 12, 2016. | By: Adriana Sánchez and Ana Morales
When students returned to school Monday they may have noticed that solar panels were installed at all schools in the Marana Unified School District. Not only do these solar panels provide shade and cost savings, but there is also an educational aspect. These panels means all Marana students will be able to learn about solar energy due to a web-based monitoring program.
Displays are set up at the schools' offices allow students to see in real time how much sunlight is hitting the panels, how that light is being transformed into renewable energy and how much energy is being saved by the school.
Many students said they didn't really know much about solar panels until they were introduced in the schools.
The solar panels generate about 85 percent of the school's electrical needs and it will be saving the district nearly $4 million over the next 20 years.
---
Source: http://www.tucsonnewsnow.com