<! -- Blog Post -->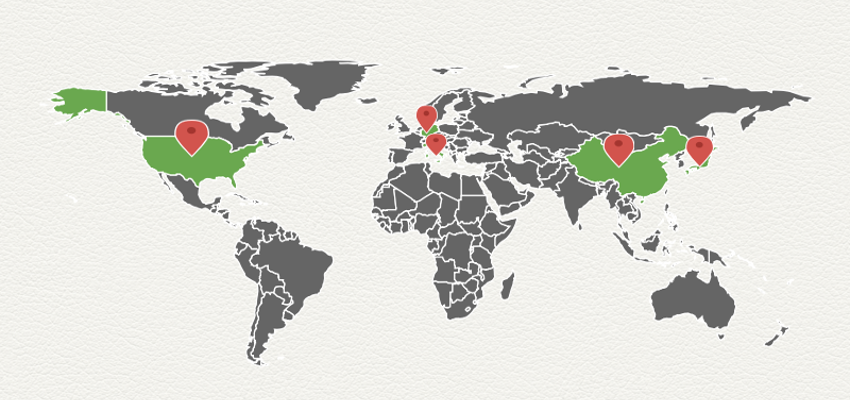 [Curiosities] Discover the Top 5 Countries Using Solar Power
Nov 24, 2015. | By: Adriana Sánchez and Ana Morales
This is a little reference point of just how quickly the world is switching to affordable, clean solar energy. The solar industry is growing so rapidly that in this review we seize the units of measurement in gigawatts (GW) instead of in megawatts (MW).
Below are the current top 5 countries using solar power in the world according to installed photovoltaic solar (PV) energy capacity. You might be surprised by the order….
Top 5 countries using solar power
1. Germany: 35.5 GW
Germany was clearly the world leader. The combination of a proven feed-in-tariff (FiT) scheme, good financing opportunities, a large availability of skilled PV companies, and a good public awareness of the PV technology, largely contributed to this success.
2. China: 18.3 GW
Everything that China does, it does big. As the world's most populous nation, and the one with the biggest carbon footprint, it's great news that China has made such a major commitment to solar power. It helps that China is a major solar panel manufacturer, and the government has had to repeatedly raise its renewable energy targets. The world's biggest carbon polluter could soon also be the country powered with the most green energy.
3. Italy: 17.6 GW
Not only has Italy continued its leadership in solar — rising from fifth place in 2010 to third place as of the end of 2013 — it generates more of its energy from solar than any other nation, with 7.8 percent of its energy coming from solar, compared to 6.2 percent for Germany. The future growth of the market will depend on the streamlining and harmonisation of administrative procedures.
4. Japan: 13.6 GW
In the past four years the country has grown its solar capacity by more than 500 percent. Government residential PV programs, net-metering, high national solar energy goals to reach 28 GW by 2020 and 53 GW by 2030, as well as the support of local authorities and the private sector make Japan a world leader in this field.
5. United States: 12 GW
The United States have benefited as much as anyone from the steadily dropping price of solar, aided by smart financing and some supportive state-level policies to grow its domestic solar industry. The cap on the federal solar tax credit was lifted in 2009, promoting growth in this industry as well.
---